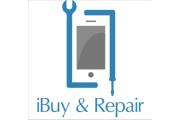 Edit
iBuy & Repair
7310 Blanco Road #204b
, San Antonio
, TX
78216
|
Directions
Hours:
Mon-Fri:
10:00 am - 7:00 pm
/
Sat:
12:00 pm - 6:00 pm
/
About iBuy & Repair
We Buy and Repair iPhones, iPads, Samsung Galaxy, LG, Tablets, MacBooks, and more...
iBuy & Repair isn't like a regular cellphone shop. Aside from buying smartphones we also have well trained technicians who have multiple years in the repair background. We guarantee our work to be of the highest quality and well above the standard. The qualities instilled in our team are exceptionally unique to say the least, we do not try to only buy and sell. We want every customer to be satisfied with every transaction conducted.

Other than smartphones we also purchase other electronics such as iPads, MacBooks, iMacs, Tablets, and Gift Cards.

Come visit us and see for yourself, we promise you will be satisfied with our service from handshake to hand wave.